With youthful, high-energy stage performances and pure vocal blends, 4th and Main is quickly establishing themselves as the new crossroads in country music by combining a modern sound with a classic, four-part approach to making music. Chase McDaniel, Randy Austin, Chris Chavez, and Blake Whitlock are turning heads in the genre with musical direction from ten-time GRAMMY® nominated and three-time BMI Music Award-winning producer Wayne Haun.
Influenced by country greats Keith Whitley, The Oak Ridge Boys, Rascal Flatts, Garth Brooks, Tim McGraw and Keith Urban, 4th and Main offers a rich sound that is both powerful and intricate. Whether singing around an acoustic guitar or entering a stage with a full band, the group possesses a versatility that combines classic harmonies with today's revered vocal stylings.
"Harmony has always played a major role in music for me and is what made me fall in love with country music," Haun explained. "As a kid, I'd race to my grandma's house to hear 'Elvira' by The Oaks and 'Elizabeth' by The Statlers on the radio. I watched the Mandrell Sisters religiously on TV. As the years progressed, I absorbed the harmonies of Restless Heart and Diamond Rio…and on to Little Big Town. Harmony draws the listener in immediately and makes you want to sing along. Sometimes it's quite unexplainable. 4th & Main continues that tradition."
Harmony is at the heart of 4th and Main both musically and personally. McDaniel and Austin met at a songwriters' retreat where they co-wrote the heartfelt, transparent "Love Myself" and formed a brother-like bond that would further both of their dreams to record and perform music professionally.
After Haun and lead singer McDaniel decided to form 4th & Main in 2016, Austin was at the top of McDaniel's list. "When Wayne and I decided to launch this group, I knew exactly who I wanted standing on stage with me singing the tenor part," McDaniel said. "I called Randy that night, and, without hesitation, he was all in."
Next came vocalist Chris Chavez – a busy singer for multiple recording studios in Nashville, TN and Indianapolis, IN. Chavez proved to be the ideal bridge between the vocal ranges of McDaniel and Austin. "The moment our three vocals came together, it blended like butter," recalled Austin. "We knew immediately we had something special."

Bass singer Blake Whitlock completed that "something special" when he joined the group. The longtime friend and former classmate of McDaniel's had been traveling with The Stamps Quartet, a legendary group known for their early tours with Elvis Presley.
4th and Main wants fans to not only hear harmony but experience it for themselves.
"I believe music is a universal language," Austin said. "It has an ability to make us experience every type of emotion. It allows us to share some of our deepest hurts and regrets and express our greatest joys and triumphs. I want our music to take our fans on the journeys of our lives, to connect with us, and, in turn, feel like our songs are also singing the stories of their lives."

"My life has been influenced by great songs--from songs that stopped me in my tracks and left me in a trail of tears to songs that have made me realize how blessed I am to songs that make me think of that special someone," McDaniel shared. "Music has an effect on me at the soul level--a level that, most of the time, words can't reach. I want to take our fans to that level and make sure they have a good time on the way there."

Whitlock agrees. "I want people to really feel our music. It's one thing to see them move around to it, but it's a totally different thing when you can give them a song that grabs their hearts and make them really feel what you are singing."
For Chavez, it's about changing lives: "All I want out of 4th and Main is to bring our fans some happiness. If they're going through a rough time, we can help them through that too. Aside from music, just as human beings, the goal is to connect with people and change lives for the better."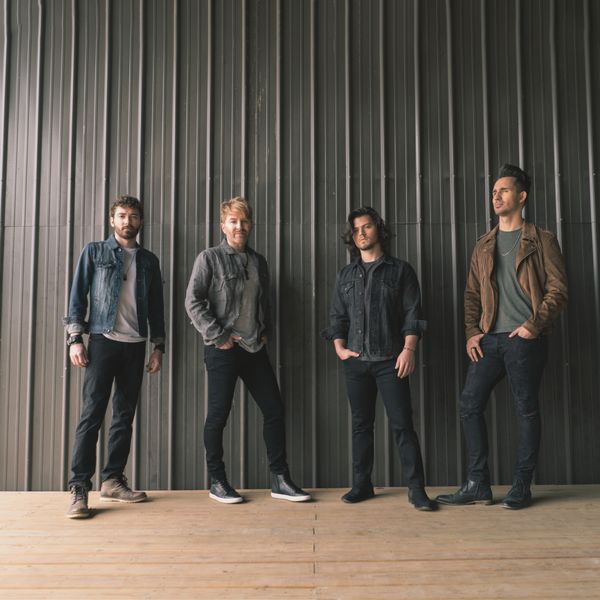 "

Harmony has always played a major role in the music for me.  It draws the listener in immediately and makes you want to sing along.  Sometimes it's quite unexplainable.  4th & Main continues that tradition."
— Wayne Haun, Ten-time GRAMMY® nominee and three-time BMI Music Award-winning producer